2023 6-8th May Coronation Weekend
Bunting outside the church
One of two displays - Prince Charles's two visits to Hebden Bridge. The second inside the church was how Hebden Bridge celebrated past Coronations.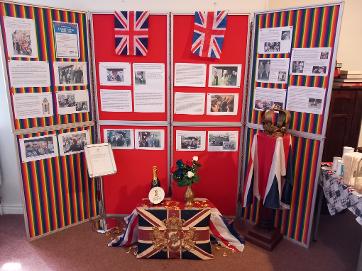 Vicky's flag cake and Diana's Coronation Surprises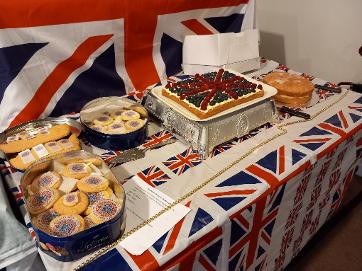 2023 Easter
One of Harvey's displays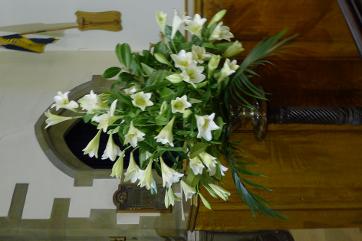 2022 Christmas
One of Harvey's displays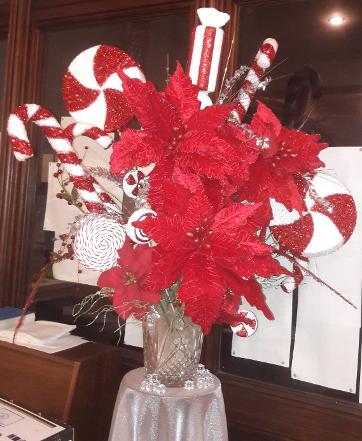 2022 Remembrance Sunday
Denise's poppies and Harvey's display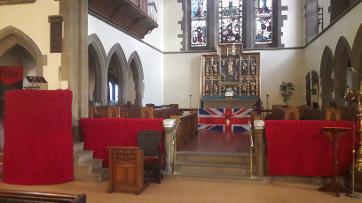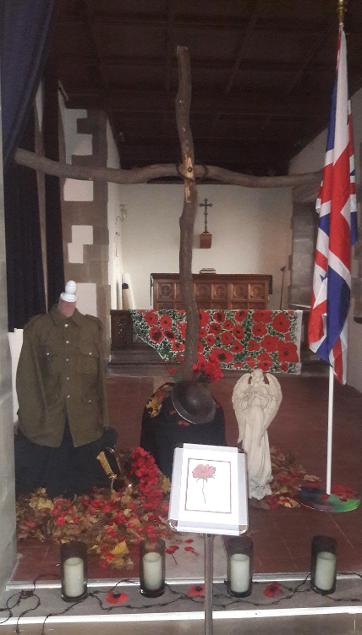 Queen's Jubilee Celebrations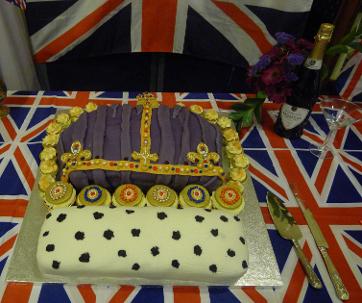 St James' and Mytholm
celebrate the Queen's Jubilee
Thanks to a Jubilee Grant from Hebden Royd Town Council, St James' was able to put on an exhibition about Mytholm charting the changes in the life of the local community. The children made their own memorial books with the aid of Reverend Karen Marshall, which they could complete over the Queen's Jubilee Holiday. The church was decorated by the Community Payback Team with bunting and flags. The church created the flower displays. Much of the materials were bought locally and local shop, "Word of Mouth", was a great help.
The celebrations ended with local residents bringing their own picnic with the church providing free refreshments and "Food Share" [food from shops which would normally go to waste at the end of the day.]
Due to the inclement weather, the picnic was inside the church. With the help of residents who were there at the time of the Coronation, the special jubilee cake in the shape of a 2D Coronation Crown was cut and shared out. The cake was made by the Buttercup Bakery in Pecket Well. It consisted of "ermine" fruit cake, Madeira sponge along and gluten-free and vegan cupcakes with edible jewels and gold dust.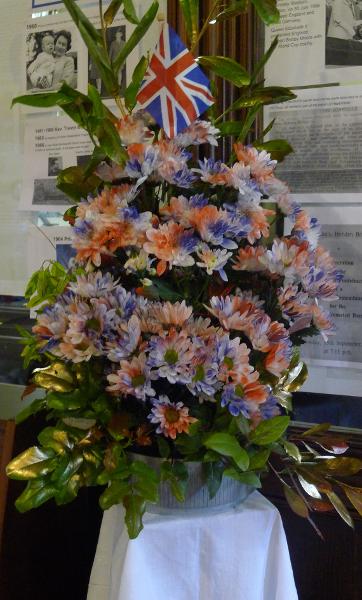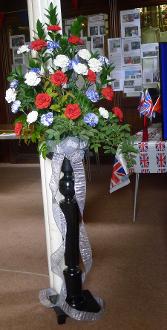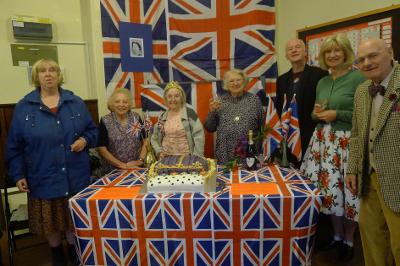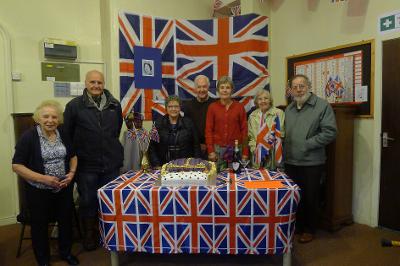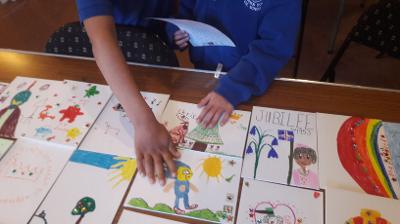 The Reredos
A memorial of the centenary
of the Parish Church (1933)
Designed by the late
F. C. Eden R.F.I.B.A.
carved c. 1934 by
Alfonso Noflaner
of Ortisie, Northeren Italy
***********************************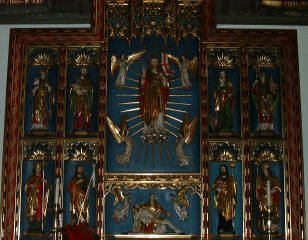 The Sowden Chapel
Dedicated in memory of George Sowden
who continued his brother's friendship
with the Bronte family.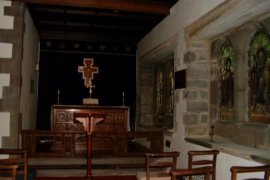 Upper Room Window
showing three angels
St. James' has a wonderful set of stained glass windows designed, made and installed during the Pre-Raphaelite period by Heaton, Butler and Bayne, an English firm who produced stained glass windows from 1862-1953. The windows show strong design and colours and the company became one of the leading firms of Gothic Revival Stained glass manufacturers. They produced glass for windows of churches in Britain and the USA and for churches throughout what was then the British Empire. Examples of their work can be found in Tewksbury Abbey, Westminster Abbey, St Matthews Cathedral in Laramie, Wyoming, and also in the Cathedral of the Holy Trinity Quebec, Canada.
Nearer home, Rochdale Town Hall also has many fine examples.
***********************************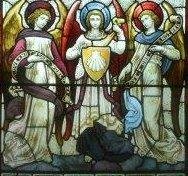 '175'
by
Peter Coles
A celebration of
the 175th Anniversary of
St James the Great
Hebden Bridge
on the
5th October 2008