Christmas Services at St James & St Thomas
See also the diary page.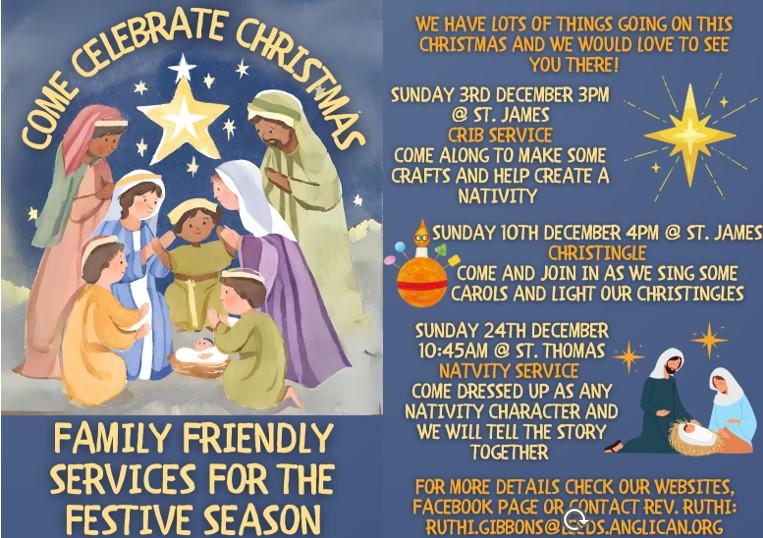 We welcome our new vicar, Rev. Ruthi Gibbons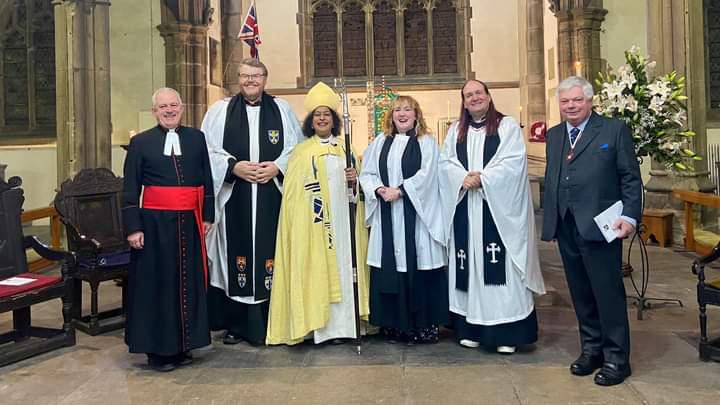 See photo galleries for some photos from the 190th celebrations.
We would like to thank the many people in the congregation, the school and the wider community who have helped with the history and preparations and food for the celebration on 8th October 2023.
St James the Great
Church Lane, Hebden Bridge, West Yorkshire, HX7 6DS
serving the communities of
Hebden Bridge, Charlestown, Old Town, Pecket Well and the surrounding areas.
Together with St Thomas the Apostle, Heptonstall we form the
United Benefice of Hebden Bridge and Heptonstall
in the Diocese of Leeds.
Warm Space and Place of Welcome
Tuesdays 10 am to 1 pm
Thanks to a Hebden Royd Town Council grant, and Wellsprings Together, we offer a warm space and place of welcome coffee morning in our St. John's Room. Jigsaws, games, books, crafts and a large box of toys are available and plenty of tea/coffee with biscuits and cakes. Foodshare items are also free to take away. See details on Diary page and photos on Community Links page.
Service Times
Sunday - usually at 9.15 am but check diary page for any changes and additions especially over Advent and Christmas.
ALL WELCOME
WE WELCOME EVERYONE TO SERVICES AT ST JAMES. IF YOU NEED SPECIAL ASSISTANCE OR HELP PLEASE LET US KNOW IN ADVANCE IF YOU CAN.CHURCH IS ABOUT BECOMING A LOVING COMMUNITY, AS THE THREE PERSONS OF GOD ARE A LOVING COMMUNITY. WE ASPIRE TO GIVE A WELCOME TO EVERYONE, OF ANY AGE, STATUS, GENDER, SEXUAL IDENTITY OR BELIEF.
The church is open most days (see diary page for details).
St James's church continues to be a collection point for items for the food bank.
Friends of St James' Church - whilst we do not have an officially set up 'friends of' group here at St James (yet) we are always glad to hear from people who feel an attachment to St James even if they don't come to church. We are always delighted when people volunteer to help, with the grounds, and also with some of the jobs in church.
Upper Room (accessible) available to hire