Contacts and Links
Vicar
As from 9th January 2023 we have an interregnum because we said farewell to Rev Karen Marshall on 8th January and it can take several months before a new person in appointed.
E-mail: The temporary contact whilst we have no vicar is event(at)machpelah.uk
[Replace the (at) with @] Please type this email address into your email and replace the (a) with @ and delete the spaces
Your request will be forwarded to the most appropriate member of the PCC.
*******************
Churchwardens - vacancy
******************
Pastoral care is always available. If you need help or think you know anyone who would appreciate a visit, or home communion, please contact the Vicar or the Church Wardens in confidence.
********************
Hebden Bridge Local History Society
The Birchcliffe Centre, Hebden Bridge, HX7 8DG
********************
Researching your family History?
Family Baptisms or Burials record tracing service available.
event(at)machpelah.uk
[Replace the (at) with @] Please type this email address into your email and replace the (a) with @ and delete the spaces
This service is totally FREE. thougdonations to St James are welcome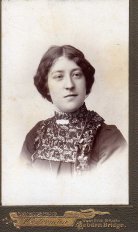 Alice Clark
Father William Clark, occupation labourer. Mother Elizabeth. Address: Horshold Erringden. Baptised at St James 15th April 1849. Minister Sutcliffe Sowden
25 christenings that same day
(Note: This service applies to the records of St James Hebden Bridge only)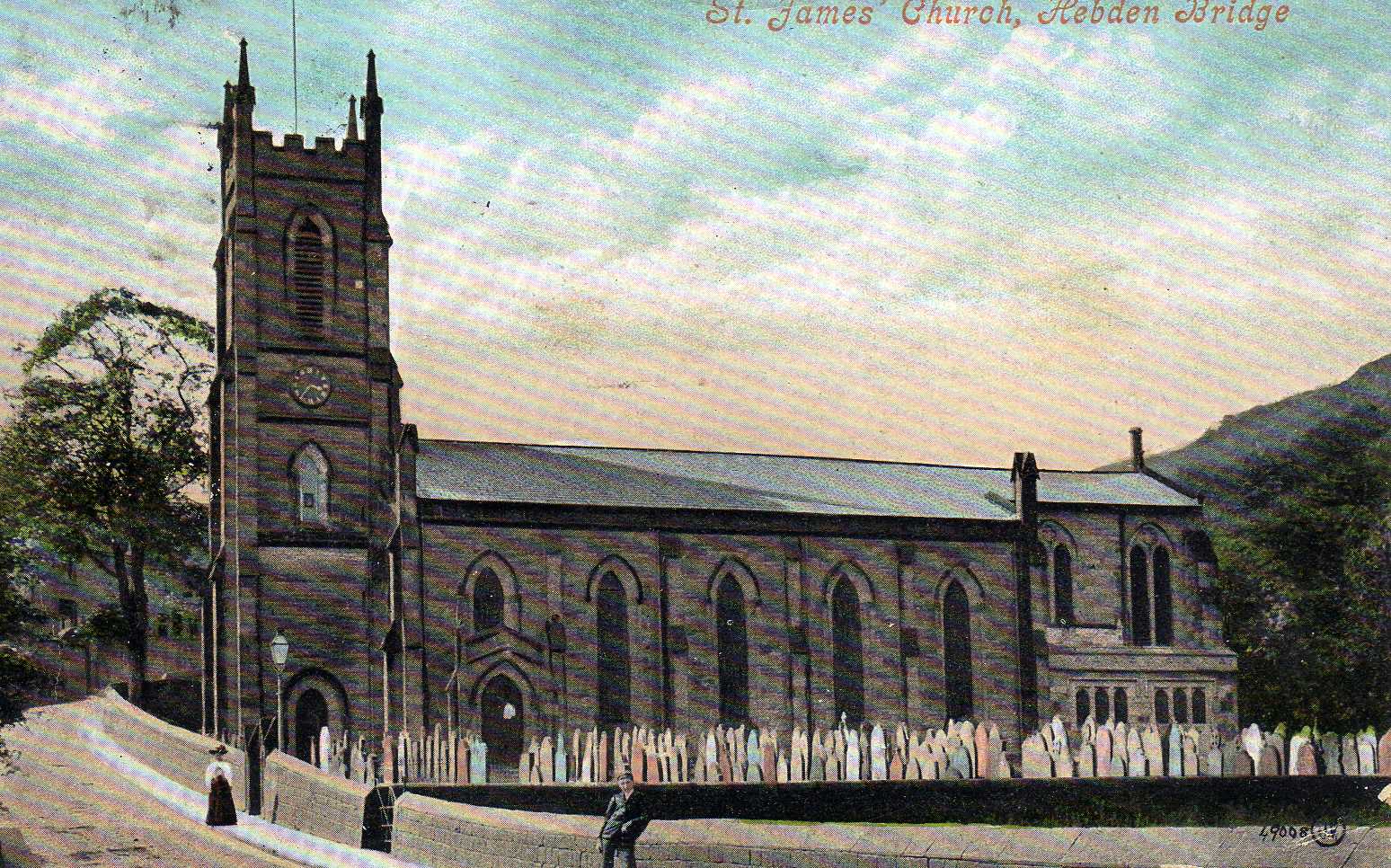 The Hidden Treasure of the Calder Valley
*****************************