Contacts and Links
Vicar
The Bishop of Leeds is pleased to announce the appointment of The Revd Karen Marshall currently Priest-in-Charge of Christ Church, Davyhulme with St Clement Urmston (Diocese of Manchester) as Interim Priest-in-Charge of the Parishes of St Thomas Heptonstall and St James Hebden Bridge. Karen will be licensed by The Bishop of Leeds on 28th November at St James, at 7.30pm.
T: Please contact churchwardens
E: vicar@stjameshebdenbridge.com
*******************
Churchwardens
Harry Pearce T: 01706 812344
******************
Pastoral care is always available. If you need help or think you know anyone who would appreciate a visit, or home communion, please contact the Vicar or the Church Wardens in confidence.
********************
Hebden Bridge Local History Society
The Birchcliffe Centre, Hebden Bridge, HX7 8DG
********************
Researching your family History?
Family Baptisms or Burials record tracing sevice available including printed copies.
Fast database. Succsessful finds pritable
This service is totally FREE. though donations to St James are welcome
Please call in for further information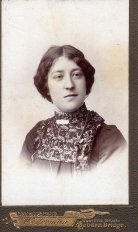 Recently Researched Alice Clark
Father William Clark, occupation labourer. Mother Elizabeth. Address: Horsfold Erringdon. Baptised at St James 15th April 1849. Minister Sutcliffe Sowden
25 christenings that same day
(Note: This service applies to the records of St James Hebden bridge only)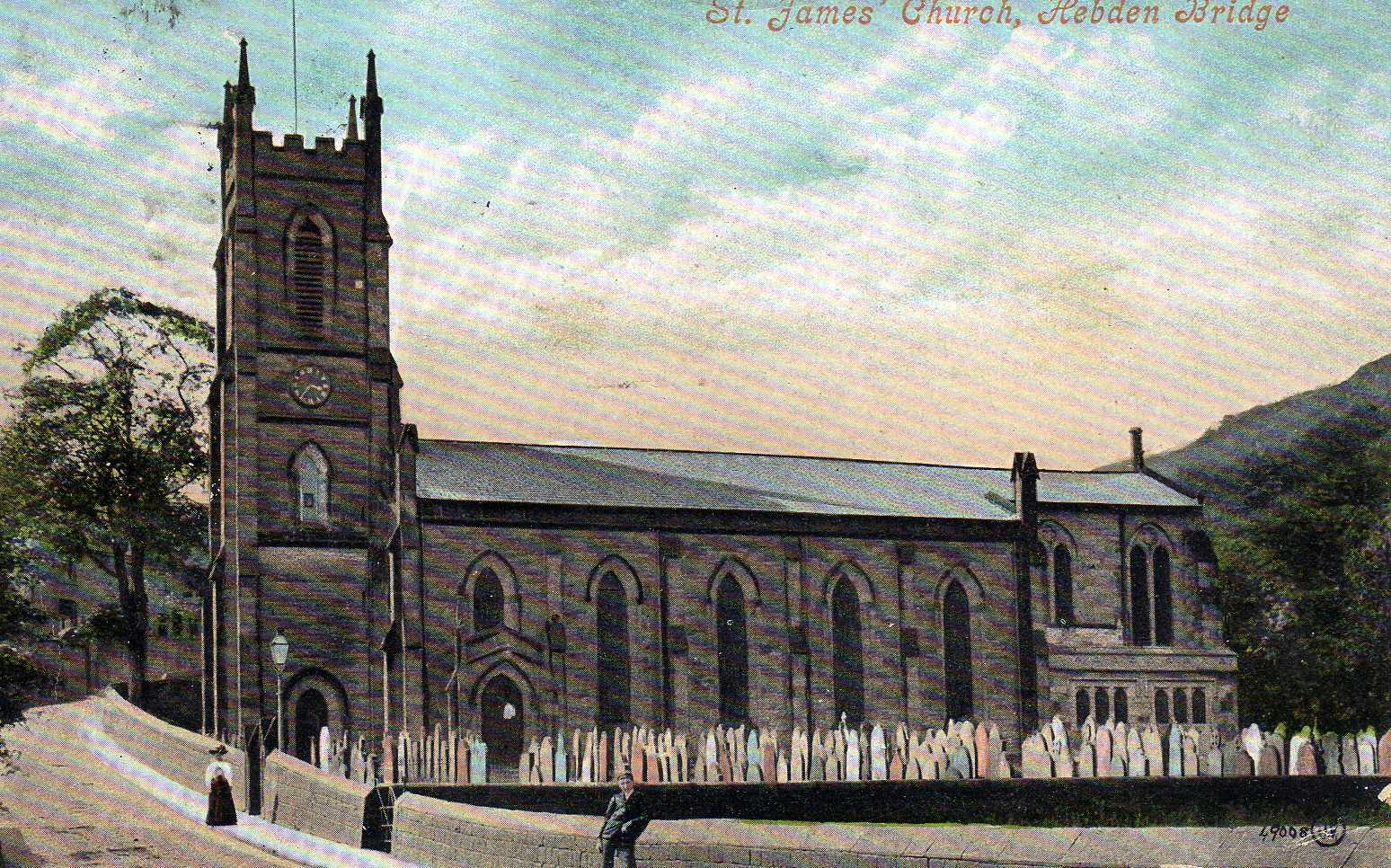 The Hidden Treasure of the Calder Valley
*****************************